Think Building Resources Inc.
Rehab Construction and Renovation
At Building Resources Inc. our main focus is multi-family rehab construction, renovations, and tenant improvement projects for clients in professional office settings like property owners, property management companies, apartment buildings, retail and office space. Whether there has been a major disaster or it's just time to update the units, Building Resources Inc. can take care of the project from start to finish. Throughout the great northwest, Building Resources Inc. has been completing rehab construction projects for over 30 years. Some of our areas of construction expertise include:
– Multi-family high rise apartment buildings
– Garden style apartment complexes
– Leasing office renovations
– Office buildings and hotels
– Deck rebuilds and construction
– Custom residential home construction
– Deck and surface coating
Residential and Commercial Restoration
Rehab construction is not only for large apartment complexes and office buildings. Because we know every disaster is a major problem to the people involved, Building Resources Inc is available to provide construction and restoration services for home owners and business owners alike. We are available and ready to repair the damage to your home or commercial structure no matter what caused the damage.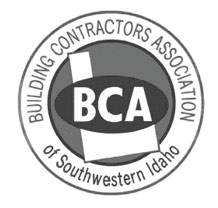 Building Resources Inc. provides construction services in Washington, Oregon, and Idaho.